Embattled South African President Jacob Zuma is facing mounting pressure from within his own party to step down amid years of allegations of corruption.
The ruling political party of South Africa has finally asked its president to resign, potentially breaking weeks of deadlock.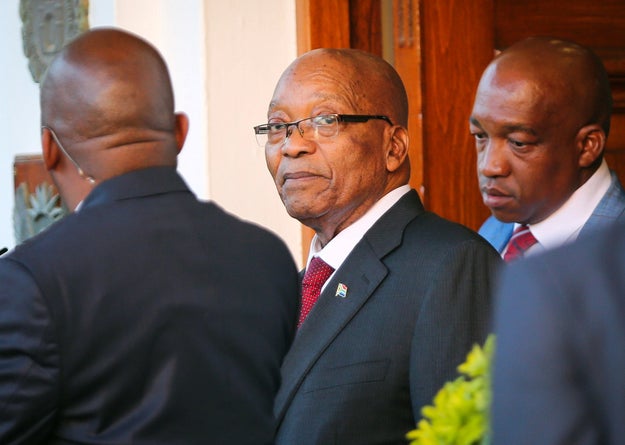 Known as the "teflon president," the 75-year-old Jacob Zuma was first elected in 2009.
Sumaya Hisham / Reuters
Zuma's future as president plunged into uncertainty when mounting tensions from various opposition parties prompted him to postpone his State of the Nation speech last week.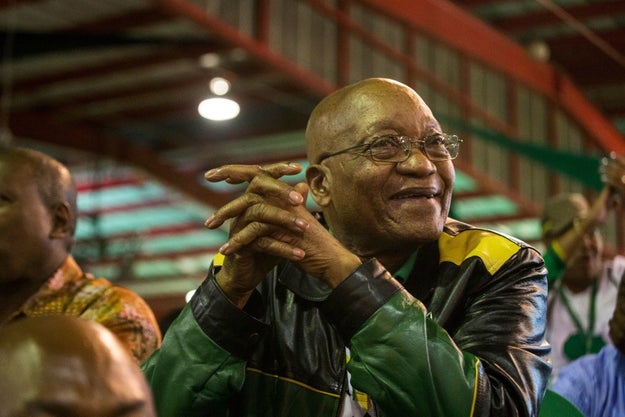 It was the first time a president has had to make such a move since former President Nelson Mandela's inaugural speech in 1994.
Wikus De Wet / AFP / Getty Images
Zuma's tenure over the African National Congress (ANC) will probably be remembered for epic allegations of corruption — and the continuing downward spiral of Nelson Mandela's party.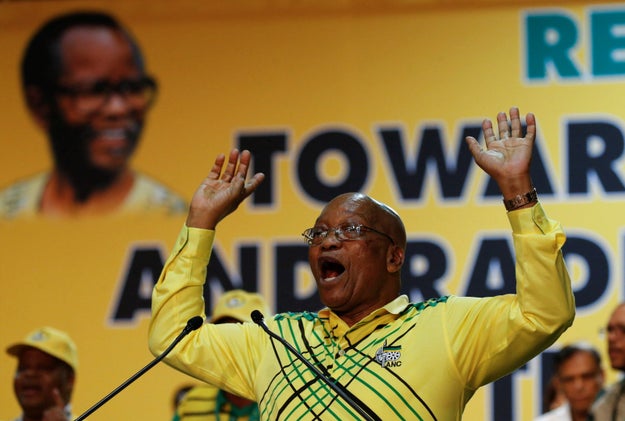 While he did champion lifesaving AIDS drugs that his predecessor mocked, the allegations stacked against Zuma are plentiful enough to drag down his reputation. His connections to the wealthy Gupta family have drawn particular scrutiny, with reports alleging that the Indian family profited from his presidency. (Both Zuma and the Gupta brothers have repeatedly denied these reports.)
He also has long-standing allegations of corruption dating back to before his presidency looming over him.
There have also been accusations of rape, with one of the more notable testimonies coming from Fezekile Ntsukela Kuzwayo, who wrote a book about her experience, and died in 2016.
Siphiwe Sibeko / Reuters
Despite all this, Zuma survived his sixth no-confidence vote last August.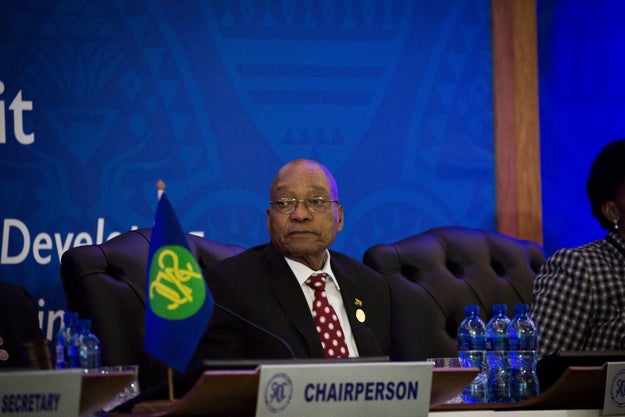 But after more than a decade of his rule, many in the ANC want Zuma out ahead of the 2019 presidential elections, desperate to avoid another experience like the 2016 election. The once dominant party experienced its worst performance since the end of Apartheid in 1994, losing to the Democratic Alliance in the capital Pretoria.
Gulshan Khan / AFP / Getty Images
The opportunity to remove Zuma was set in motion in December last year, when party members voted to replace him at the top of the party with South African Deputy President Cyril Ramaphosa.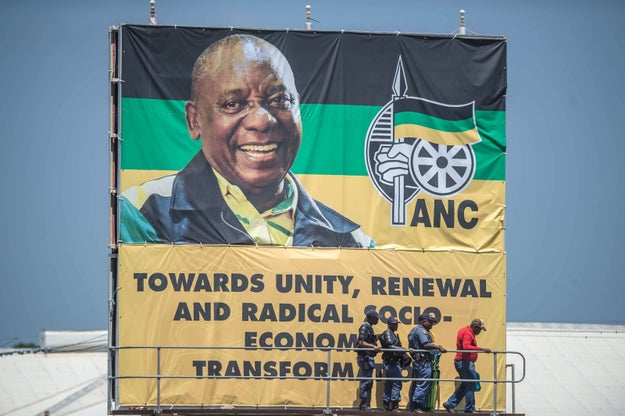 Mujahid Safodien / AFP / Getty Images
South African First Lady Tobeka Madiba Zuma posted a controversial caption to an Instagram photo of herself with the president, warning "don't fight with someone who is not fighting you."
The Zuma family quickly issued an apology for the first lady's post, but it's been viewed another example of the family's attitude that many in the ANC – and the country – now see as toxic.
Instagram: @tobeka_madiba_zuma_is_her_name
Earlier this week Mmusi Maimane, leader of the DA who triumphed over the ANC in 2016, called for the immediate removal of Zuma and his "cronies."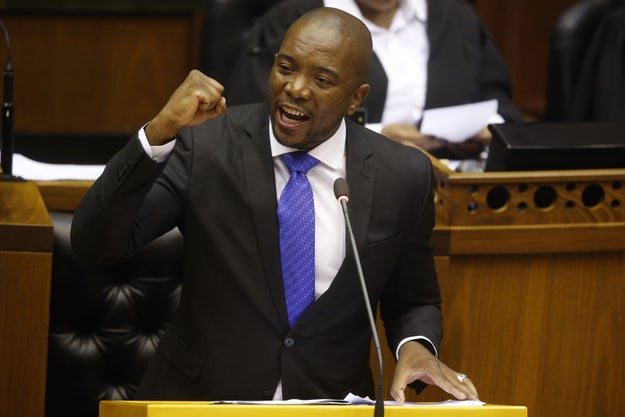 "We reject any amnesty deal as an insult," he said.
Mark Wessels / AFP / Getty Images
Now, following today's ballot, Zuma has 48 hours to respond to the ANC's call for his resignation.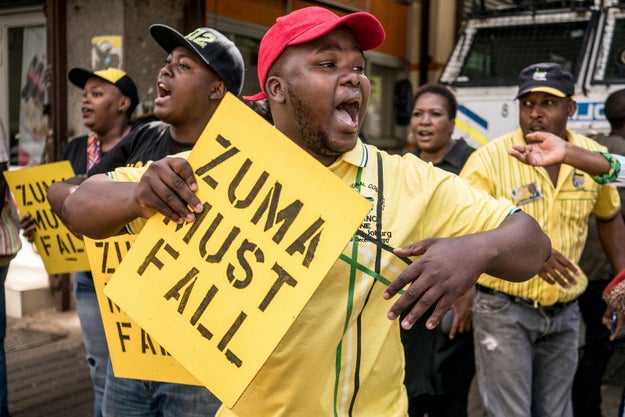 If he accepts, Ramaphosa will be the party's pick to take over. If Zuma refuses to accept the party's call, he will force parliament to initiate a vote of no confidence – the seventh in his presidency.
Ahead of the vote on February 22, Maimane has called on South Africans to "flood the streets."
Marco Longari / AFP / Getty Images