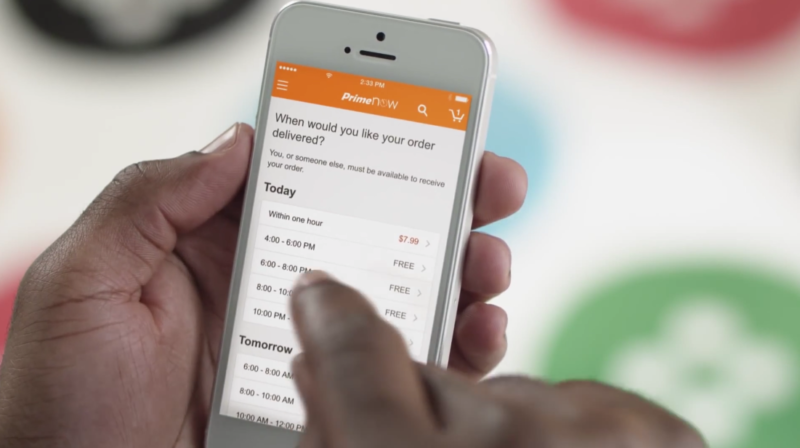 Since Amazon bought Whole Foods last year for 13.7 billion, we've seen the online retailer dish out discounts and outfit many Whole Foods locations with Echo devices for you to buy along with your free-range chicken. Now, Amazon is integrating Whole Foods into its Prime Now delivery service, allowing Prime customers to order select Whole Foods items and get them delivered within two hours.
However, this new endeavor isn't a sweeping change yet—Prime Now delivery for Whole Foods orders is only now available in some Austin, Dallas, Virginia Beach, and Cincinnati neighborhoods. According to a report by The Wall Street Journal, Amazon plans to expand the service to other markets, but it's unclear how long the expansion will take.
Customers can search through the Whole Foods section of the Prime Now website online or on Amazon's mobile apps to select items to order. Fresh produce, meat, seafood, and some alcohol will be available, but not all Whole Foods items are eligible for quick delivery. Two-hour delivery is free for all Prime members with orders of $35 or more, and customers can pay an extra $7.99 to have their items delivered within one hour.