Looks like the record for world's largest bagel and lox sandwich is about to get smoked.
On This Day in Football: First million pound transfer, Bomb scare at Bramall Lane – originally posted on Sportslens.com
On this day in 1979, Trevor Francis became the first million-pound man in English football history when he moved from Birmingham City to Nottingham Forest.
A prolific goal scorer, Francis began his professional career with City in 1971. A brief loan spell in the North American Soccer League saw him score 22 goals in 19 league matches for the Detroit Express. In February 1979, the Brian Clough managed Nottingham Forest put in a bid for Francis that amounted to £1,150,000 which included add-ons and a 15% commission to the Football League. Clough insisted that he only paid £999,999 for Francis as he wanted to ensure that the huge transfer fee did not go to the player's head. But Francis later admitted that it was tongue-in-cheek.
The former England striker went on to win two consecutive European Cups under Brian Clough.
Francis' transfer broke the previous English record set by West Bromwich Albion who had signed David Mills from Middlesbrough for £516,000 in the previous month. The million pound mark had already been broken in world football, however, as Napoli paid Bologna £1,200,000 for Guiseppe Savoldi in 1975 setting a new world record. Paolo Rossi's move from Juventus to Vicenza in 1976 cost a reported £1,750,000.
Bomb scare at Bramall Lane
On this day in 1985, a Second Division fixture between Sheffield United and Oldham Athletic had to be abandoned because of a bomb scare at Bramall Lane.
Forty years since the end of the Second World War, an unexploded bomb was found near Sheffield's home ground. The match was rescheduled for 12 February and the Blades won 2-0 with 8,857 fans in attendance.
He now locks the door!
The greatest TV moments of 2017 was, without a shadow of a doubt, this interview that turned into a complete shambles when the interviewee's kids invaded.
Robert E Kelly, a professor of political science, was supposed to be talking about the resignation of South Korea's president Park Geun-hye. However, he forgot to lock the door behind him, resulting in both of his kids crashing his interview.
BBC News / Via youtube.com
It spawned one of the greatest GIFs of all time.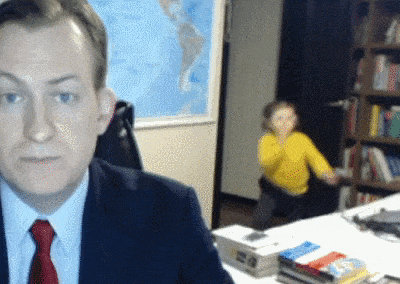 BBC News
And when it went viral across the world, he responded with this tweet when BBC News asked if they could repeat the clip on television.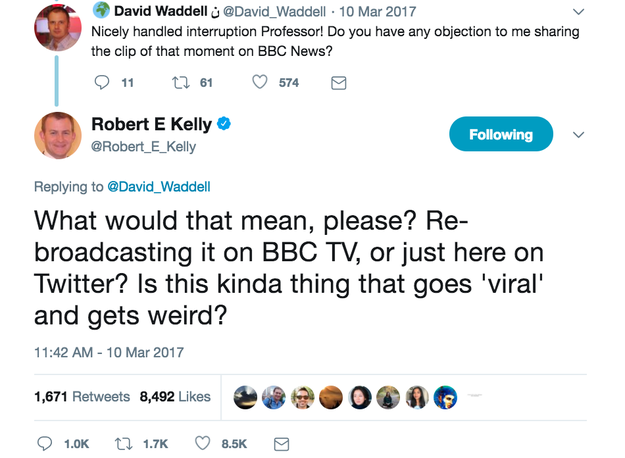 "Goes viral and gets weird."
Now, whenever he tweets an upcoming interview, everyone has one thing on their mind.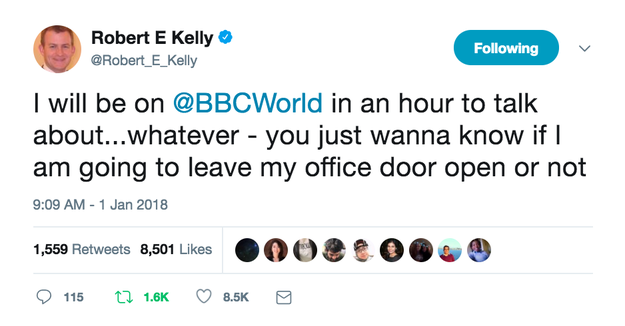 Oh, and your eyes can't help looking at this corner of the screen, just in case something is about to happen.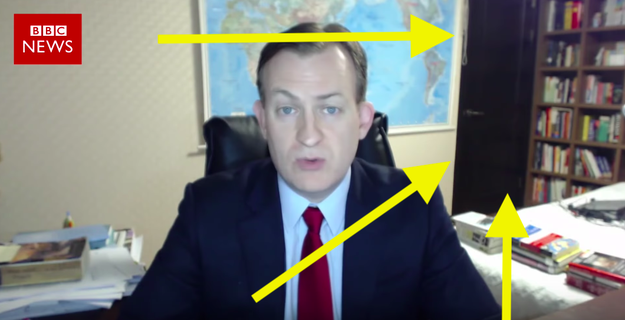 BBC News / Via youtube.com
He said: "This whole thing happened because I was tired, it was the day the South Korean president had been impeached, I had done five interviews beforehand and I just forgot to push the button, man."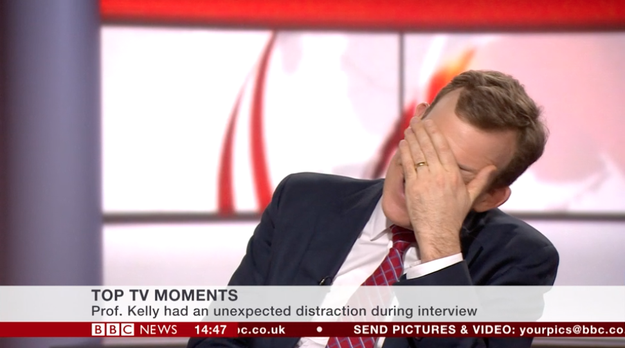 BBC News
He then said: "Even now, when I push the button, my kids come down the hallway and they pound on the door … If you ever watch me doing a TV video and I'm talking very loud, it's because I'm covering up my kids pounding on the door, because my wife lost track of them again."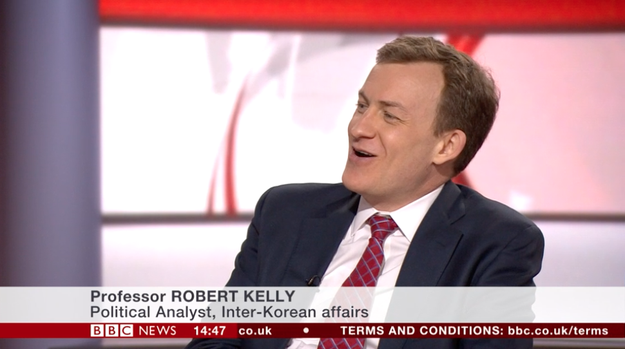 "And they come running down the hall and they pound on the door [and go] 'DADDY DADDY DADDY.'"
"Yeah, that's my family, man. My kids are very energetic."
BBC News
Thank you for the memories.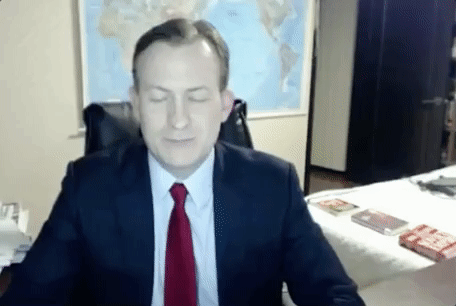 BBC News / Via media.giphy.com